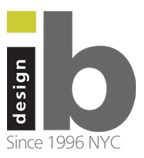 Features
Responsive Web Design
Give your users an optimal viewing experience with perfect responsive web design on a desktop, smartphone or tablet. It's time to go cross-platform.
SEO Tools
Ibdesign is here with its powerful SEO tools, ready to deliver a perfectly SEO-optimized website.
Online Store
Create your online store and make sure your business is always open. Add products quickly and start selling on a global scale.
Domain Names
Establish your online identity and address by choosing a unique domain name! Make it easy for users to find your website and establish your website domain as a major presence in search engines online!

Free SSL / HTTPS
IBDESIGN STUDIO offers free SSL/HTTPS encryption protection for all websites! Whether you are on a subdomain or a custom domain, your site will be protected by the internet standard of online security.
Email Accounts
Present a professional impression by managing a Mailbox Under Your Domain Name. Get your free email accounts offered with our different plans.
24/7 Website Support
With IBDESIGN STUDIO you get full tech support along the way. Contact us via our 24/7 online chat support team, use our support center or email us. We are always here for you!

Unlimited Web Pages
Build a website without having to worry about how many pages you can have. On IBDESIGN STUDIO, there's space for all your content.


Free Image & Icons Library
Don't worry if your graphical content is too scarce to fill a website. IBDESIGN STUDIO offers you free stock images and icons to make your website impressive and professional.
Multilingual Website
With IBDESIGN STUDIO Multilingual Website Tool you can create multi-language websites in a just a few clicks. This is a one-of-a-kind solution.
Blog
Would you like to share your thoughts and ideas with the world? Share all of your opinions, give tips, teach the world what you know? Show that your company is a leader in your industry? If so, you need to have blog sites!
Schedule Booking
Use the schedule booking tool to accept booking for your services on the site. Offer multiple services and set different days and hours for each service to be booked.
Events
Sell tickets to your events online! Customize your events in all the ways that matter and get your audience ready to enjoy your events faster and more easily than ever!
Restaurant Reservations
Accept table reservations on your website. A powerful tool to help you receive reservations for your restaurant.
Website Design Tools
Attract the attention of internet users and make them stick to your website by presenting a very eye-catching webdesign.
Logo Resize Tools
Displaying your logo on your website is one of the key elements when uploading your own content. With this set of built-in tools you can now ensure that your logo will always look
Custom Form Builder
A fantastic Form Builder tool allows you to create forms on your website and collect specific data from your users by setting custom fields and various options.
Image Galleries
Whether you're an artist or a photographer, a stunning media gallery is what you need to exhibit your talent. IBDESIGN STUDIO galleries will provide you exactly what you need.

One Page / Multi-Page Option
Whether you need a one page website or a multi-page website, your site will look modern and trendy with IBDESIGN STUDIO website builder tools.
Video Tool
IBDESIGN STUDIO offers many options for you to use video to enhance the quality of your website. Use our video tool and enjoy the results!
Email Marketing
We make it easy to keep in touch with your audience! Promote your business with this great newsletter package using IBDESIGN STUDIO's proven mailing list tools.
Professional Fonts
Check out how each part of your website should be aligned with fonts. Use the best free fonts available and give your website a special sparkle.
Social Media Integration
Social media integration on your website is the key to your online success. Promote your online brand and grow your social following by adding your social network links.
Favicon
Use a favicon to stand out from the crowd and be remembered by your most recurring visitors.

Third-party Plugins
Implement website plugins such as live chat, analytic tools, webmaster tools and others. Look for your preferred plugin and integrate it in no time.
Restaurant Menu
Create a restaurant website for your business, take advantage of the visibility the internet has to offer and expect new clients shortly.
Musician Tools
Build your artist's website using IBDESIGN STUDIO's great musician tools and spread your music worldwide.
Download App Tool
Let your visitors download apps directly from your website. Whether it's on App Store or Google Play, click and download in seconds.
Google Map Integration Tool
Embed Google maps to give your visitors a visual representation of your business' location.
Social Share Image
Upload an image that will appear on social media when your website is shared. This Image sharing is a great way of branding your business on all platforms.

Cookie Consent Plugin
Let your visitors know that your website uses cookies by activating the cookie consent tool and show them a clear message at the bottom of your website.
Website Password
If you ever wanted to limit access to specific visitors only, Password protection is the answer. This addition is an excellent way to keep your site "Private."

Under Construction Page
While you build your website, set website under construction and your visitors will see a "Coming Soon" message when they browse the website domain address.
Dropdown Menus
Organize your web pages with dropdown menu tool for better navigation on your website. Group similar pages under one place and give your visitors a great user experience.
Language Selection
IBDESIGN STUDIO is a multilingual platform that offers 80 different languages to build your website. Just signup and choose your local language.
Careers Page
Create and advertise jobs that you are hiring for with our simple and effective careers page.